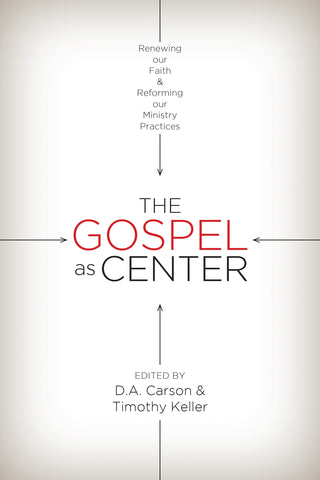 The Gospel as Center
ISBN: 9789710098583
Weight: 0.47 kg
Description:
The church is reeling because of the relativistic mindset of our world. Up until a generation ago, most adults had similar moral intuitions whether they were believers or not, and the core of protestant orthodoxy was still intact. Yet, in the wake of postmodernity and secularism, all that has changed.
Convinced that gospel-centered ministry is utterly imperative for such a time as this, contributors D. A. Carson, Tim Keller, Kevin DeYoung, Philip Ryken, Bryan Chapell, Thabiti Anyabwile, Richard Phillips, Sam Storms, and others defend the gospel and traditional doctrines.
To strengthen the center of confessional evangelicalism, this volume collects the 14 booklets in the Gospel Coalition Booklet series. In addition, this volume includes a preface, the Gospel Coalition's foundational documents, and indexes. The editors and contributors represent a wide range of denominations and are united not only by belief in the biblical gospel, but also by the conviction that ministry today must be increasingly Gospel centered.
Shipping and Delivery:
Products are shipped around 3-5 business days in Metro Manila, and 5-7 business days outside Metro Manila, upon payment confirmation.
Weekends and Holidays not included.
Related products