The Day My Life Changed: Stories of Hope, Joy, and Justice from World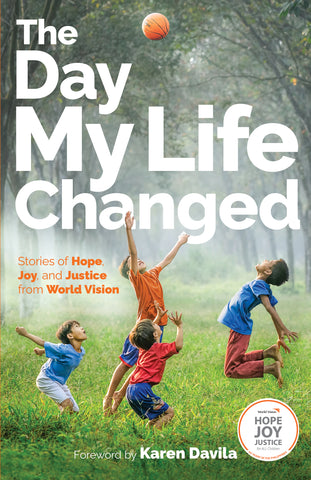 The Day My Life Changed: Stories of Hope, Joy, and Justice from World Vision
ISBN: 9789710099320
Weight: 0.2 kg
Description:
This book is a testament to World Vision's impact on the lives of Filipino children, highlighting stories of hope, joy, and justice. Within these pages are stores of formerly sponsored children who have faced challenges and tragedies, in childhood and in later years - from a boy abandoned by his father, a girl whose house was destroyed by a typhoon, a child growing up in extreme poverty, to a woman who survived a severe bout of COVID-19, God's hand is revealed to them in a real way, in part through the support of World Vision.
Read these stories and see hope spring forth in young hearts, joy restored as new dreams are pursued, and God's justice revealed in the wholeness of people's lives. 
Discover how, with World Vision, you can help create for Filipino children days that change their lives for the better.
Shipping and Delivery:
Products are shipped around 3-5 business days in Metro Manila, and 5-7 business days outside Metro Manila, upon payment confirmation.
Weekends and Holidays not included.