The Courage to Stand: Facing Your Fear Without Losing Your Soul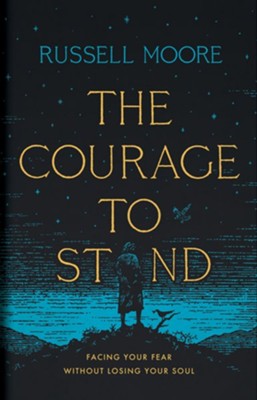 The Courage to Stand: Facing Your Fear Without Losing Your Soul
ISBN: 9781535998536
Weight: 0.45 kg
Description:
When life gets rough, it's natural for us to experience fear. Yet being willing and able to do the right thing even when we're afraid is often challenging. Revealing that moral courage goes deeper than bravery or bravado, Moore encourages you to follow the true source of fortitude, strength, and action---the person and presence of Jesus. 304 pages, hardcover from B&H.
Product Information
Title: The Courage to Stand: Facing Your Fear Without Losing Your Soul
By: Russell D. Moore
Format: Hardcover
Number of Pages: 304
Vendor: B&H Books
Publication Date: 2020

Dimensions: 8.5 X 5.5 X 0.76 (inches)
Weight: 16 ounces
ISBN: 1535998539
ISBN-13: 9781535998536
Shipping and Delivery:
Products are shipped around 3-5 business days in Metro Manila, and 5-7 business days outside Metro Manila, upon payment confirmation.
Weekends and Holidays not included.