The Case for Christ: A Journalist's Personal Investigation of the Evid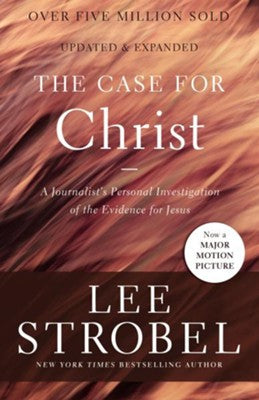 The Case for Christ: A Journalist's Personal Investigation of the Evidence for Jesus
ISBN: 9780310345862
Weight: 0.3 kg
Description:
A powerful defense of the Christian faith! In this updated edition of his bestseller, Strobel cross-examines a dozen of the country's top scholars to uncover incontestable evidence that supports the claims of Jesus. Revisions include new material on archaeological and manuscript discoveries, responses to skeptics' critiques of Strobel's book, fresh recommendations for further study, and more. 336 pages, softcover from Zondervan.
Shipping and Delivery:
Products are shipped around 3-5 business days in Metro Manila, and 5-7 business days outside Metro Manila, upon payment confirmation.
Weekends and Holidays not included.