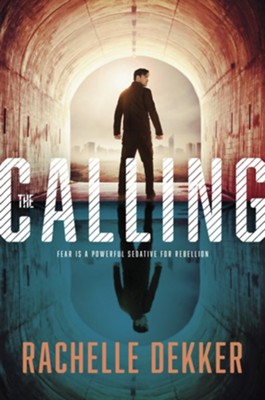 The Calling (Seer Series Book 2) [SALE ITEM]
ISBN: 9781496402271
Weight: 0.45 kg
Description:
Remko Brant escaped the Authority City with Carrington Hale.  They marry and start a family. Damien Gold is the newly appointed Authority President Damien Gold who claims to be guiding the city into a peaceful harmonious future. Remko is the leader of a military team called the Seers. The level of danger continues to increase as they execute rescue missions inside the city.  Turns out Gold is out to destroy their message of hope. Can he defeat Gold before his family is hurt?
Product Information
Title:

 

The Calling #2
By:

 

Rachelle Dekker
Format:

 

Paperback
Vendor:

 

Tyndale House
Publication Date:

 

2016
Dimensions:

 

8.25 X 5.50 (inches)

Weight:

 

1 pound 1 ounce
ISBN:

 

1496402278
ISBN-13:

 

9781496402271
Series:

 

Seer
Shipping and Delivery:
Products are shipped around 3-5 business days in Metro Manila, and 5-7 business days outside Metro Manila, upon payment confirmation.
Weekends and Holidays not included.
Related products