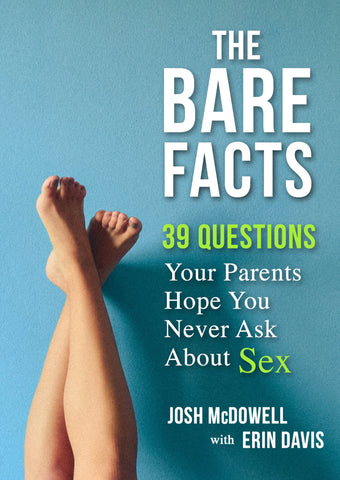 The Bare Facts
ISBN: 9789710098170
Weight: 0.2 kg
Description:
Your Questions About Sex Answered.
The word "sex" receives more than four billion Google searches every year, making it one of the most searched words of all time. Teenagers, such as you, make up the largest segment of Internet users. This reveals two things:
When it comes to sex, you have questions.
You'll find answers, but maybe not helpful ones.
Written in an honest and conversational style, The Bare Facts delivers direct answers to questions like:
Why did God even create sex?
Isn't it unrealistic to wait?
How far is too far?
How can I know if a person loves me?
How can I be and feel forgiven?
The book includes group discussion questions and access to online teaching outlines.
Shipping and Delivery:
Products are shipped around 3-5 business days in Metro Manila, and 5-7 business days outside Metro Manila, upon payment confirmation.
Weekends and Holidays not included.