The 17 Essential Qualities of a Team Player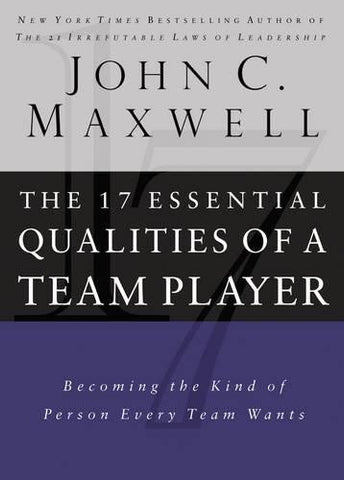 The 17 Essential Qualities of a Team Player
ISBN: 9781400280551
Weight: 0.17 kg
Description:


Leadership expert John C. Maxwell follows his best-selling The Indisputable Laws of Teamwork with this powerfully succinct companion book, The 17 Essential Qualities of a Team Player. He presents a clear analysis of the personal characteristics necessary for becoming an effective team player. Maxwell's detailed descriptions and many examples are easy to understand and applicable whether at home, on the job, at church, or on the ball field.
Inside The 17 Essential Qualities of a Team Player,  Maxwell outlines the successes of team players who have been:
Intentional- making every action count toward a long-term goal
Relational- focused on others
Selfless- willing to take a subordinate role for the sake of the team
Tenacious- hardworking and optimistic in the face of setbacks
Maxwell shows how these qualities, and many others, impact the team and its success. The 17 Essential Qualities of a Team Player is not feel-good platitudes and abstract thinking, but concrete actions designed to improve the value of every team player.
Shipping and Delivery:
Products are shipped around 3-5 business days in Metro Manila, and 5-7 business days outside Metro Manila, upon payment confirmation.
Weekends and Holidays not included.