Supernatural Power for Everyday People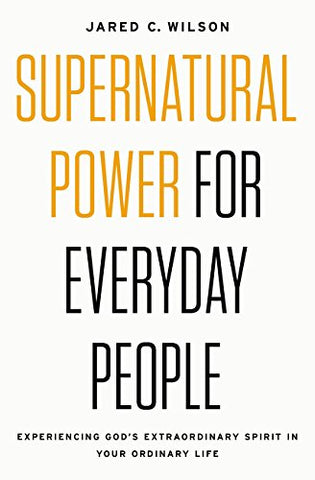 Supernatural Power for Everyday People
ISBN: 9780718097509
Weight: 0.159 kg
Description:
Acclaimed writer and pastor Jared C. Wilson reveals how God has a plan for you that involves doing the ordinary, mundane stuff of life in a supernatural way. Would it change your life to know that there is a way to live your everyday life supernaturally?
Most of us would say "yes," and Jared C. Wilson's new book reveals how. For the homemaker wondering how to get through the stress of washing dishes and making meals nobody seems to appreciate; for the cubicle jockey punching her time-card every day wondering if what she does really matters; for the teacher or leader wondering if he is making an impact; for the student afraid of the future; for every believer struggling to get through daily life, Supernatural Power for Everyday People offers the hope of meaning and purpose, and also the promise of power. We can get beyond just "getting by."
We can prevail and live a life of far more joy, contentment, and peace than we ever thought possible. A practical book written in a devotional tone, Supernatural Power for Everyday People shows readers how to rely more fully on the power of the Holy Spirit for growth and satisfaction in their lives.
Shipping and Delivery:
Products are shipped around 3-5 business days in Metro Manila, and 5-7 business days outside Metro Manila, upon payment confirmation.
Weekends and Holidays not included.