Strength for Your Future: Principles That Can Secure Your Success (SAL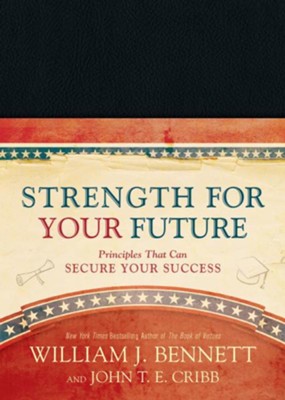 Strength for Your Future: Principles That Can Secure Your Success (SALE ITEM)
ISBN: 9781496405951
Weight: 0.18 kg
Description:
We live in uncertain times, and many Americans are worried about the direction of our country. Are you one of them? Sharing unshakable principles, the authors remind us where our true strength lies. Discover how free enterprise, individual liberty, traditional values, and more can act as a compass for our nation---and our own lives. 151 pages, brown imitation leather from Tyndale.
Product Information
Title:

 

Strength for Your Future: Principles That Can Secure Your Success
By:

 

William J. Bennett, John T.E. Cribb
Format:

 

Imitation Leather
Number of Pages:

 

160
Vendor:

 

Tyndale House
Publication Date:

 

2016

Dimensions:

 

7.00 X 5.00 (inches)
Weight:

 

7 ounces
ISBN:

 

1496405951
ISBN-13:

 

9781496405951
Shipping and Delivery:
Products are shipped around 3-5 business days in Metro Manila, and 5-7 business days outside Metro Manila, upon payment confirmation.
Weekends and Holidays not included.