Spirit-Filled Jesus: Live by His Power (OM)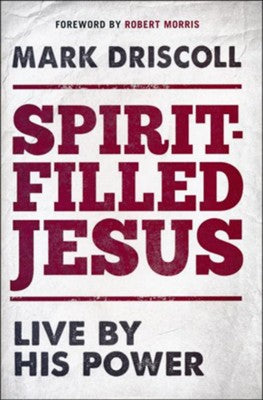 Spirit-Filled Jesus: Live by His Power (OM)
ISBN: 9781629995229
Weight: 0.49 kg
Description:
Product Description
Jesus resisted temptation, endured suffering, and overcame Satan, all by the power of the Spirit. You can do the same. The Spirit that empowered Jesus also lives in you! God wants us not only to admire the life of Jesus and reflect it in our lives but also to experience the same source of life-giving power that Jesus did.
Title:

 

Spirit-Filled Jesus: Live by His Power
By:

 

Mark Driscoll
Format:

 

Hardcover
Number of Pages:

 

267
Vendor:

 

Siloam
Publication Date:

 

2018

Dimensions:

 

9.00 X 6.00 (inches)
Weight:

 

1 pound 1 ounce
ISBN:

 

1629995223
ISBN-13:

 

9781629995229
Stock No:

 

WW995229
Shipping and Delivery:
Products are shipped around 3-5 business days in Metro Manila, and 5-7 business days outside Metro Manila, upon payment confirmation.
Weekends and Holidays not included.