Scalpel and the Cross (SALE ITEM)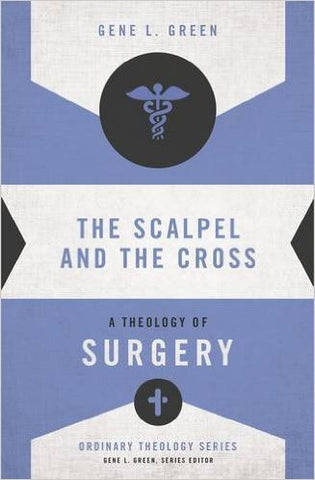 Scalpel and the Cross (SALE ITEM)
ISBN: 9780310516057
Weight: 0.09 kg
Description:
*DISCLAIMER: Please note that this is a sale item and may have some slight dents, faded and folded paper and cover.
We know the bedrock themes upon which the Christian faith stands: creation, fall, redemption, restoration. As Christians, we live within these great moments of God's plan for humanity and all of his creation. In other words, our lives are part of Christian theology—every part of our lives, even surgery.
As a part of Zondervan's Ordinary Theology series, The Scalpel and the Cross recounts New Testament professor Gene Green's encounter with open-heart surgery and carefully examines the many ways in which Christian doctrine spoke into the experience. The result is a short book that avoids shallow explanations and glib promises, instead of guiding readers to deeper understanding and enduring hope in the face of one of modern life's necessary traumas.
Shipping and Delivery:
Products are shipped around 3-5 business days in Metro Manila, and 5-7 business days outside Metro Manila, upon payment confirmation.
Weekends and Holidays not included.