Resilient: Restoring Your Weary Soul in These Turbulent Times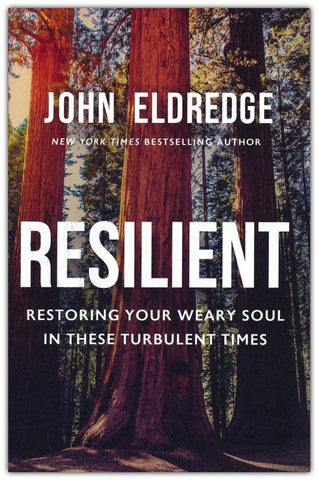 Resilient: Restoring Your Weary Soul in These Turbulent Times
ISBN: 9781400208647
Weight: 0.34 kg
Description:
Does your soul feel drained from the madness of modern life, the toll of global crises, and pandemic challenges? Eldredge offers tools to recover your joy, strengthen your heart, and thrive through the storm! Drawing on scriptural wisdom and powerful stories of determination, this book will bolster your spirit and help develop your resilience! 256 pages, hardcover from Nelson.
Title:

 

Resilient: Restoring Your Weary Soul in These Turbulent Times
By:

 

John Eldredge
Format:

 

Hardcover
Number of Pages:

 

256
Vendor:

 

Thomas Nelson
Publication Date:

 

2022

Dimensions:

 

8.75 X 5.75 X 1.00 (inches)
Weight:

 

12 ounces
ISBN:

 

1400208645
ISBN-13:

 

9781400208647
Stock No:

 

WW208647
Shipping and Delivery:
Products are shipped around 3-5 business days in Metro Manila, and 5-7 business days outside Metro Manila, upon payment confirmation.
Weekends and Holidays not included.
Related products