Raising Wise Children: Handing Down the Story of Wisdom (SALE ITEM)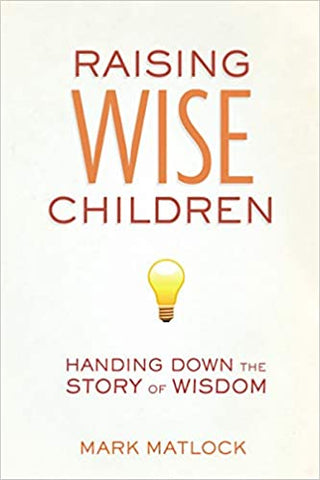 Raising Wise Children: Handing Down the Story of Wisdom (SALE ITEM)
ISBN: 9780310669371
Weight: 0.226 kg
Description:
*DISCLAIMER: Please note that this is a sale item and may have some slight dents, faded and folding paper and cover.
Culture expert and veteran youth pastor Mark Matlock will teach you to line your family's story up with God's story in the world around you, helping you raise wise children who have the character, values, and mission that allows them to go out into the real world and live out a real faith. Raising Wise Children explores such issues as: • Helping your child make decisions • The importance of failure • Knowing God's story for your family • Changing the story your family is in • The pursuit of wisdom, and much more God has placed us here to interact with and represent him to the world by engaging with the culture—not retreating from it. Rather than trying to isolate your children from the world or draw lines that keep them from truly engaging with what God has called us to help and heal, you can learn how to lead your family towards an integrated life where your story and God's story come together to make a difference in the world around you.
Shipping and Delivery:
Products are shipped around 3-5 business days in Metro Manila, and 5-7 business days outside Metro Manila, upon payment confirmation.
Weekends and Holidays not included.