One: Lockdown Reflections On Jesus As Our One Word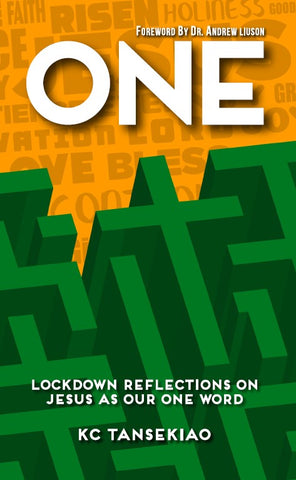 One: Lockdown Reflections On Jesus As Our One Word
ISBN: 9789710099085
Weight: 0.11 kg
Description:
As the pandemic continues to ravage the world, people are slowly adjusting and maneuvering themselves in the "new normal." Sometimes, this involves shifting our focus to what we think will help us most to survive from one day to the next.
In this book, KC Tansekiao uses simple, everyday words to remind us that Jesus should be the goal and focus of our journey-bothe here on earth and toward eternity. Deep and insightful, his reflections stir our hearts, minds, and spirits and help us acknowledge Jesus as our ONE True God.
In this book we learn about Jesus' most important command and how to respond to His call to be salt and light of the world. ONE urges us to look forward to life's final outcome in victory and learn to obey and follow Christ.
Shipping and Delivery:
Products are shipped around 3-5 business days in Metro Manila, and 5-7 business days outside Metro Manila, upon payment confirmation.
Weekends and Holidays not included.