Now that Faith Has Come: A Study of Galatians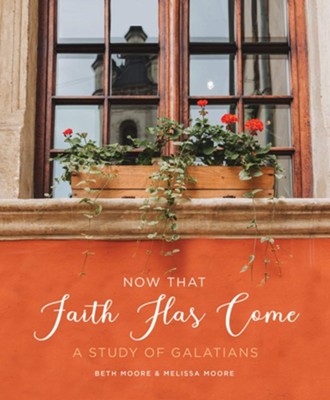 Now that Faith Has Come: A Study of Galatians
ISBN: 9781735890906
Weight: 0.6 kg
Description:
Beth and Melissa Moore lead you on a 6-week excursion to Galatia to learn more about the community that inspired Paul's impassioned letter! Faced with the challenge of remaining true to the gospel of Jesus Christ instead of submitting to the yoke of slavery again, they needed to hear this message then---as we do today. 240 pages, softcover from Tyndale.
Title: Now that Faith Has Come: A Study of Galatians
By: Beth Moore, Melissa Moore
Format: Paperback
Number of Pages: 240
Vendor: Tyndale House
Publication Date: 2021
Dimensions: 10.75 X 8.50 (inches)
Weight: 1 pound 7 ounces
ISBN: 1735890901
ISBN-13: 9781735890906
UPC: 9781735890906
Stock No: WW890906
Shipping and Delivery:
Products are shipped around 3-5 business days in Metro Manila, and 5-7 business days outside Metro Manila, upon payment confirmation.
Weekends and Holidays not included.