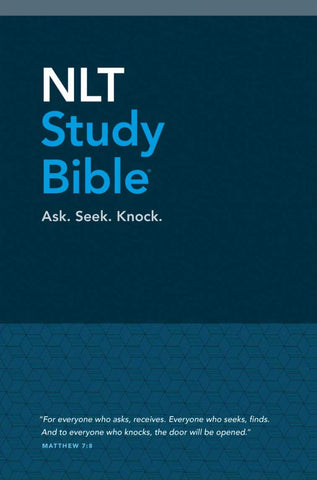 NLT Study Bible Red Letter, Cloth Blue (Hardcover)
ISBN: 9781496416650
Weight: 1.6 kg
Description:
Learn from 50 major evangelical voices (e.g., Daniel Block, Tremper Longman, Grant Osborne). There are 25,000 study notes; 50,000 cross-references; 300 theme articles; 220 charts, timelines, illustrations, and maps; 200 Greek and Hebrew word studies; 90 profiles of Bible figures; 85 introductory articles. 2416 pages, 6" x 9" hardcover. Tyndale.
Title: NLT Study Bible
Format: Hardcover
Vendor: Tyndale House
Publication Date: 2017
Dimensions: 9.50 X 6.25 X 1.75 (inches)
Weight: 3 pounds 9 ounces
ISBN: 1496416651
ISBN-13: 9781496416650
Text Color: Red Letter
Text Size: 9 Point
Note Size: 8 Point
Thumb Index: No
Ribbon Marker: Yes
Spine: Glued
Page Gilding: None
Page Edges: White
Stock No: WW416651
Imprintable: Yes
Shipping and Delivery:
Products are shipped around 3-5 business days in Metro Manila, and 5-7 business days outside Metro Manila, upon payment confirmation.
Weekends and Holidays not included.
Related products