New Morning Mercies: A Daily Gospel Devotional (Paperback)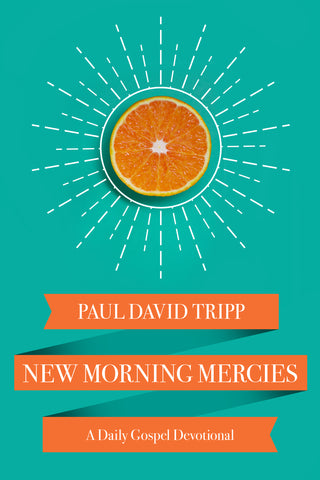 New Morning Mercies: A Daily Gospel Devotional (Paperback)
ISBN: 9789710099276
Weight: 0.6 kg
Description:
ABOUT THE BOOK
New Morning Mercies is a devotional book with 365 meditations on gospel truths originally expressed in Paul David Tripp's Twitter posts. Each day's reading opens with Tripp's gospel tweets and then a meditation that expands on it.
BLURB
Mornings can be tough. Sometimes, a hearty breakfast and a strong cup of coffee just aren't enough. Offering more than a rush of caffeine, best-selling author Paul David Tripp wants to energize you with the most potent encouragement imaginable: the Gospel.

Forget "behavior modification" or feel-good aphorisms. Tripp knows that what we really need is an encounter with the living God. Then we'll be prepared to trust in God's goodness, rely on his grace, and live for his glory each and every day.


Shipping and Delivery:
Products are shipped around 3-5 business days in Metro Manila, and 5-7 business days outside Metro Manila, upon payment confirmation.
Weekends and Holidays not included.