Miniphant to the Rescue: Miniphant & Me (OM)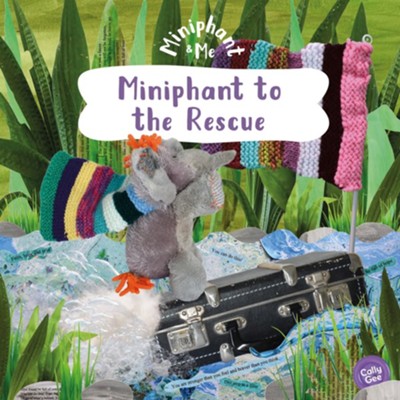 Miniphant to the Rescue: Miniphant & Me (OM)
ISBN: 9781782599418
Weight: 0.9 kg
Description:
Product Description
Miniphant and his friends are learning to swim, but everything changes when Cat falls in and the wind gets stronger. Will they find the confidence to become Champions of Change, and come to the rescue in time?
The Miniphant & Me series aims to teach young readers that they can find their security, self-worth and significance in the God who created them and loves them. Follow the adventures of Miniphant and his friends, learning with them wonderful lessons about identity and individuality, courage and perseverence, friendship and forgiveness, and managing difficult feelings.
Additional free resources and material available at www.cwr.org.uk/miniphant
Ideal for boys and girls aged 3-5
• Theme: coping with change
• Helps children with life issues

Title:

 

Miniphant to the Rescue: Miniphant and Me
By:

 

Cally Gee
Format:

 

Paperback
Number of Pages:

 

32
Vendor:

 

CWR
Publication Date:

 

2019
Dimensions:

 

8.3 X 8.3 X 0.5 (inches)

Weight:

 

2 pounds
ISBN:

 

178259941X
ISBN-13:

 

9781782599418
Ages:

 

3-5
Series:

 

Miniphant & Me
Stock No:

 

WW599412
Shipping and Delivery:
Products are shipped around 3-5 business days in Metro Manila, and 5-7 business days outside Metro Manila, upon payment confirmation.
Weekends and Holidays not included.
Related products