Mid-Course Correction: Re-Ordering Your Private World for the Second H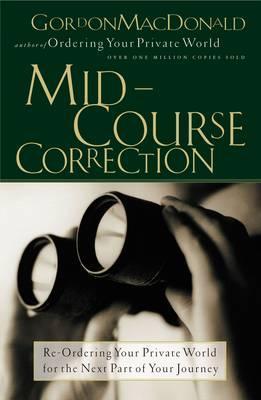 Mid-Course Correction: Re-Ordering Your Private World for the Second Half of Life (SALE ITEM)
ISBN: 9780785267621
Weight: 0.294 kg
Description:
*DISCLAIMER: Please note that this is a sale item and may have some slight dents, faded and folded paper and cover.
Mid-Course Correction is written for those who sense a need for putting order back in their lives again. It offers hope not only for those who have experienced defeat and disappointment in their lives, but also for those who have been "successful" yet yearn for something more. MacDonald focuses on making choices that lead to personal transformation, significant communal relationships, practical service in the kingdom of God, and a revitalized life of faith and worship. He demonstrates that new significance and meaning are available no matter what your situation has been.

Shipping and Delivery:
Products are shipped around 3-5 business days in Metro Manila, and 5-7 business days outside Metro Manila, upon payment confirmation.
Weekends and Holidays not included.