Manga Bible Vol. 3: Fights, Flights and the Chosen Ones (SALE ITEM)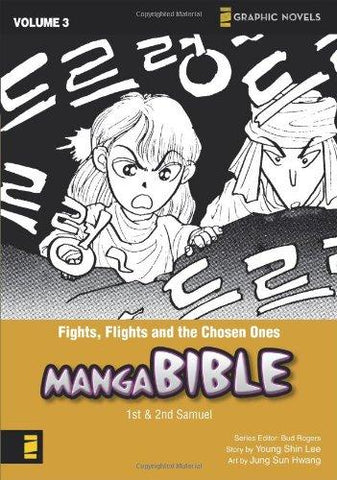 Manga Bible Vol. 3: Fights, Flights and the Chosen Ones (SALE ITEM)
ISBN: 9780310712893
Weight: 0.159 kg
Description:
*DISCLAIMER: Please note that this is a sale item and may have some slight dents, faded and folded paper and cover.
One stone takes down the giant . . . and now the fighting really begins! You would

think King Saul should thank David for removing Israel's biggest enemy. Instead,
Saul puts this popular young warrior on the run. But even after David takes the
throne, his own kids plunge the country into civil war. Fights, Flights, and the
Chosen Ones carries readers through the heroic and tragic battles of Israel's civil wars,
as God exalts and topples leaders in the books of 1 and 2 Samuel.
Features:
• Paperback
• Artistically drawn illustrations
• It's hip enough to share with friends.
Target Audience:
• 9 and up
Shipping and Delivery:
Products are shipped around 3-5 business days in Metro Manila, and 5-7 business days outside Metro Manila, upon payment confirmation.
Weekends and Holidays not included.