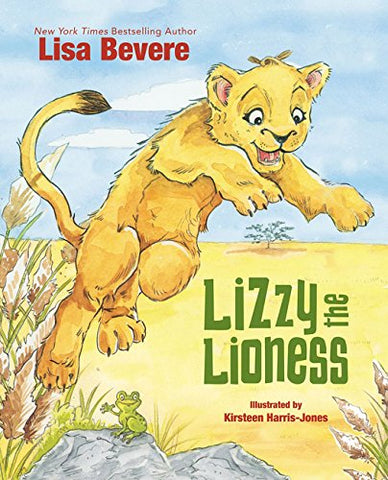 Lizzy the Lioness
ISBN: 9780718096588
Weight: 0.431 kg
Description:
Sometimes the bravest thing you can do is ask for help! Encourage your little ones with the true meaning of bravery through the beautiful story of Lizzy the Lioness by New York Times bestselling author Lisa Bevere.
Boys and girls will love the story of Lizzy, a little lion who must learn what it truly means to be brave in the face of hard things. When she sees someone in danger, Lizzy tries her best to help, but she quickly learns that sometimes being brave means asking adults for help.
With a unique spin on the concept of bravery, Lizzy the Lioness is a timely picture book in an ever-changing world. Children will see that bravery is so much more than big muscles or loud roars but often is found in the tiniest people who have the courage to speak up when no one else will. By asking God for help and then bringing grown-ups into the picture, Lizzy shows kids that being brave doesn't have to happen by yourself—it happens with help!
New York Times bestselling author Lisa Bevere's first picture book will make waves with its unique and compelling message for families everywhere. Parents and children alike will enjoy the beautiful artwork as well as the story of communication and teamwork.
You don't have to be the biggest to be the strongest, and you don't have to be the loudest to be the bravest. Show your children God's truest definition of bravery with the timeless story of Lizzy the Lioness.
Shipping and Delivery:
Products are shipped around 3-5 business days in Metro Manila, and 5-7 business days outside Metro Manila, upon payment confirmation.
Weekends and Holidays not included.