Linspired, Kids Edition: The Jeremy Lin Story (ZonderKidz Biography) [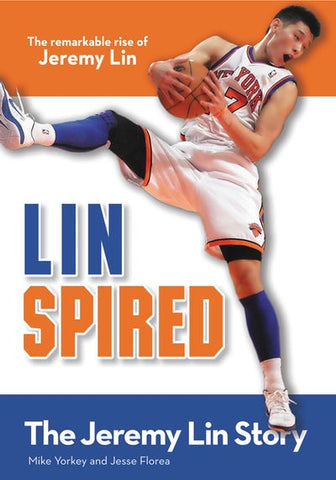 Linspired, Kids Edition: The Jeremy Lin Story (ZonderKidz Biography) [SALE ITEM]
ISBN: 9780310735236
Weight: 0.1 kg
Description:
Linspired reveals the inside story of the remarkable and meteoric rise of Jeremy Lin, superstar of the New York Knicks the first Asian-American-born player of Chinese/Taiwanese descent to play in the NBA. Discover the journey of the underdog who beat the odds to reach his current stardom and catch the attention of the sports world with both his incredible basketball skills and his on and off-court example of faith, persistence, and hard work.

After receiving no athletic scholarship offers out of high school and not being drafted by an NBA team after graduating from Harvard, Lin signed a deal with his hometown team of the Golden State Warriors. After only his first year of play he was waived by the Warriors, but he was picked up by the Houston Rockets. Again, he was let go, on Christmas Eve, 2011. In spite of this disappointment, Lin always remained positive and trusted that God had a plan for his life and talents. Soon after, Lin was picked up when the New York Knicks needed a guard. After weeks of sitting on the bench, a teammate's injury placed Lin on the court, and since then he has captivated sports fans throughout the world with his tremendous skill and humble response.
Shipping and Delivery:
Products are shipped around 3-5 business days in Metro Manila, and 5-7 business days outside Metro Manila, upon payment confirmation.
Weekends and Holidays not included.