Liberating Ministry from the Success Syndrome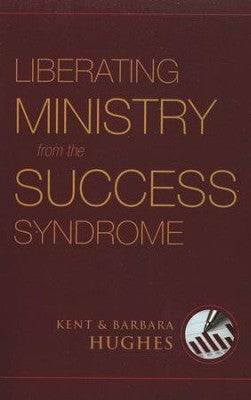 Liberating Ministry from the Success Syndrome
ISBN: 9781581349740
Weight: 0.25 kg
Description:
Offering biblical perspectives and personal reflections, longtime pastor Hughes and his wife show you that true accomplishment in ministry lies not in numbers but in faithfulness, serving, loving, believing, prayer, holiness, and a Christlike attitude. You'll learn to confront your feelings of failure differently---and discover a godly understanding of success. 208 pages, softcover from Crossway.
Title: Liberating Ministry from the Success Syndrome
By: Kent Hughes, Barbara Hughes
Format: Paperback
Number of Pages: 208
Vendor: Crossway
Publication Date: 2008
Dimensions: 8.25 X 5.25 (inches)
Weight: 9 ounces
ISBN: 1581349742
ISBN-13: 9781581349740
Stock No: WW349740
Shipping and Delivery:
Products are shipped around 3-5 business days in Metro Manila, and 5-7 business days outside Metro Manila, upon payment confirmation.
Weekends and Holidays not included.