Let the Church Meet in Your House!: The Theological Foundation of the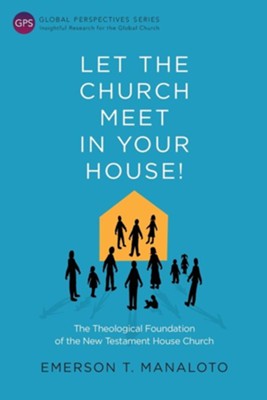 Let the Church Meet in Your House!: The Theological Foundation of the New Testament House Church
ISBN: 9781783687206
Weight: 0.31 kg
Description:
The communities in which we live all suffer alienation from God and the sin, social disorder, and brokenness that follows. As Christians, we yearn to see our communities saturated with the good news of Jesus Christ, but there are countless obstacles to overcome in our churches and mission agencies as we seek to fulfill this vision. In this book, Emerson Manaloto offers the model of New Testament-based house churches as the vehicle for gospel ministry in communities around the world with specific applications for the Filipino context.
Examining four areas - leaders, learners, lessons, and locations - Dr. Manaloto presents foundational principles of the New Testament that can be the basis for our own contemporary churches and ministry. Manaloto critically analyzes the house church in terms of its concepts in the first century, its context in the Greco-Roman world and its practices as outlined in the New Testament. This analysis is then used to draw conclusions for how twenty-first-century small groups in the Philippines can be stable, mature, and multiply, resulting in the birth of more churches locally and globally, and the transformation of lives and communities as they encounter Jesus Christ.
Product Information
Title: Let the Church Meet in Your House!: The Theological Foundation of the New Testament House Church
By: Emerson T. Manaloto
Format: Paperback
Number of Pages: 220
Vendor: Langham Global Library
Publication Date: 2019

Dimensions: 9.00 X 6.00 X 0.46 (inches)
Weight: 11 ounces
ISBN: 1783687207
ISBN-13: 9781783687206
Shipping and Delivery:
Products are shipped around 3-5 business days in Metro Manila, and 5-7 business days outside Metro Manila, upon payment confirmation.
Weekends and Holidays not included.