Lead Like Jesus: The Habits of a Great Leader (SALE ITEM)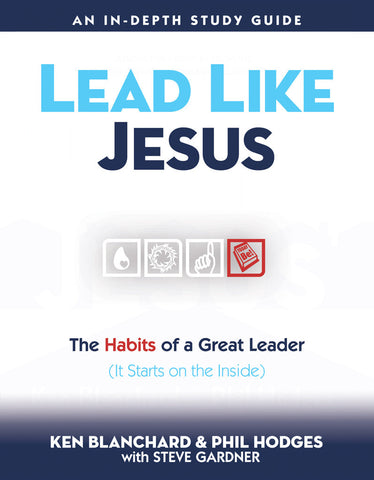 Lead Like Jesus: The Habits of a Great Leader (SALE ITEM)
ISBN: 9789710094974
Weight: 0.7 kg
Description:
*DISCLAIMER: Please note that this is a sale item and may have some slight dents, stains, faded and folded paper and cover.
(It Starts on the Inside)
LEADING LIKE JESUS means we must be like Jesus and allow Him to align our heart, head, hands and habits in a way that reflects His character to the world. People everywhere will be drawn to Jesus because of those who lead like Him!
[The Habits] enable you to renew your daily commitment to devel into a valuable servant leader. On a daily basis, effective servant leade recalibrate and renew their commitment to serve rather than to served. That's exactly what Jesus did. He used solitude, prayer, stud and application of Scripture, and faith in the unconditional love of Hi Father to keep Him on track. He formed a small support group wit Peter, John and James, in which He could be more vulnerable anc share the plans His Father had for Him.
Shipping and Delivery:
Products are shipped around 3-5 business days in Metro Manila, and 5-7 business days outside Metro Manila, upon payment confirmation.
Weekends and Holidays not included.