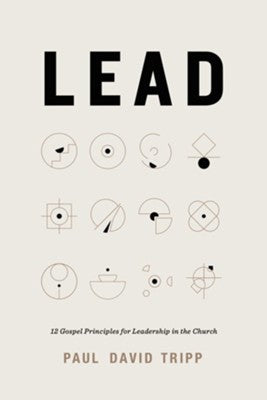 Lead: 12 Gospel Principles for Leadership in the Church
ISBN: 9781433567636
Weight: 0.45 kg
Description:
For every celebrity pastor exiting in the spotlight, there are hundreds of lesser-known ministers fading quietly into the shadows. But why? Best-selling author Tripp suspects a weak leadership community is responsible. Providing biblical guidance, he suggests a dozen principles for gospel-centered leadership involving grace, limits, balance, character, spiritual warfare, servanthood, identity, restoration, longevity, and more.
Product Information
Title: Lead: 12 Gospel Principles for Leadership in the Church
By: Paul David Tripp
Format: Hardcover
Number of Pages: 224
Vendor: Crossway
Publication Date: 2020

Dimensions: 9 X 6 (inches)
Weight: 16 ounces
ISBN: 1433567636
ISBN-13: 9781433567636
Shipping and Delivery:
Products are shipped around 3-5 business days in Metro Manila, and 5-7 business days outside Metro Manila, upon payment confirmation.
Weekends and Holidays not included.