Journey to the Cross: 40 Days to Prepare Your Heart For Easter (SALE I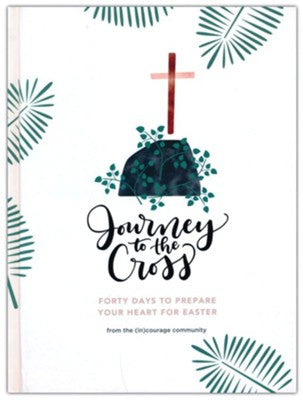 Journey to the Cross: 40 Days to Prepare Your Heart For Easter (SALE ITEM)
ISBN: 9781535979825
Weight: 0.54 kg
Description:
Prepare your heart for Easter with 40 days of encouragement! Scripture, short essays, stories, quotes, questions, reflections, and prayers will kindle a spirit of gratitude to the Lord and strip away whatever is standing between you and God so that you can experience his love more fully. This beautiful coffee table-style book makes a wonderful gift. 192 pages, hardcover from B&H.
Product Information
Title:

 

Journey to the Cross: 40 Days to Prepare Your Heart For Easter
By:

 

the (in)Courage community
Format:

 

Hardcover
Number of Pages:

 

224
Vendor:

 

B&H Books
Publication Date:

 

2020

Dimensions:

 

8.25 X 6.25 X 1.00 (inches)
Weight:

 

1 pound 3 ounces
ISBN:

 

1535979828
ISBN-13:

 

9781535979825
Shipping and Delivery:
Products are shipped around 3-5 business days in Metro Manila, and 5-7 business days outside Metro Manila, upon payment confirmation.
Weekends and Holidays not included.