Jesus Speaks (Hardcover) [SALE ITEM]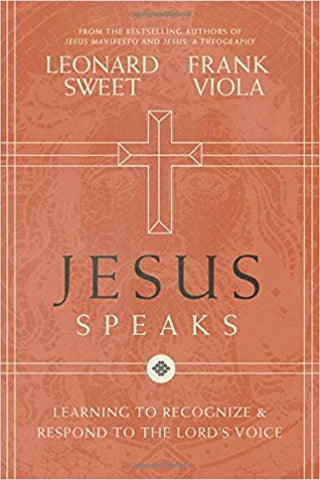 Jesus Speaks (Hardcover) [SALE ITEM]
ISBN: 9780718032203
Weight: 0.445 kg
Description:
*DISCLAIMER: Please note that this is a sale item and may have some slight dents, faded and folded paper and cover.
My sheep hear My voice, and I know them, and they follow Me.~ Jesus, John 10:27 Countless Christians today are hungry to hear God's voice. The trouble is, many don't know how. In a warm and practical way, Jesus Speaks teaches readers how to listen for the voice of Jesus. The bookexplores the various ways in which Christ speaks today and how His sheep can grow in their ability to recognize and respond to His voice daily. By exploring how the disciples interacted with the risen Jesus—from the Gospels to Revelation—Sweet and Viola unpack the myriad of ways the Lord speaks to His people today. They demystify the process, providing practical handles on how you can recognize the voice of Jesus in your own life.
Shipping and Delivery:
Products are shipped around 3-5 business days in Metro Manila, and 5-7 business days outside Metro Manila, upon payment confirmation.
Weekends and Holidays not included.