Jesus and the Very Big Surprise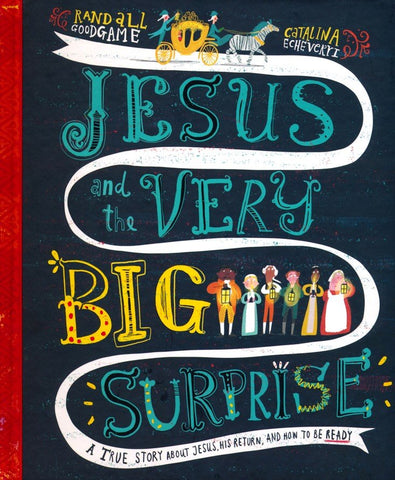 Jesus and the Very Big Surprise
ISBN: 9781784984410
Weight: 0.42 kg
Description:
Jesus is coming back---and when he does, there will be an amazing party! In this adaptation of Luke 12:35--38, Goodgame explains that the Lord didn't say exactly when his return will happen, but we can make sure we're ready by loving him and his people. Ages 3 to 6. 32 pages, 8.75" x 10.25" hardcover from The Good Book.

 Product Information
Title: Jesus and the Very Big Surprise
By: Randall Goodgame
Illustrated By: Catalina Echeverri
Format: Hardcover
Number of Pages: 32
Vendor: Good Book Company
Publication Date: 2020
Dimensions: 10.24 X 8.66 X 0.39 (inches)
Weight: 15 ounces
ISBN: 1784984418
ISBN-13: 9781784984410
Ages: 3-6
Shipping and Delivery:
Products are shipped around 3-5 business days in Metro Manila, and 5-7 business days outside Metro Manila, upon payment confirmation.
Weekends and Holidays not included.