I was Blind (Dating) But Now I See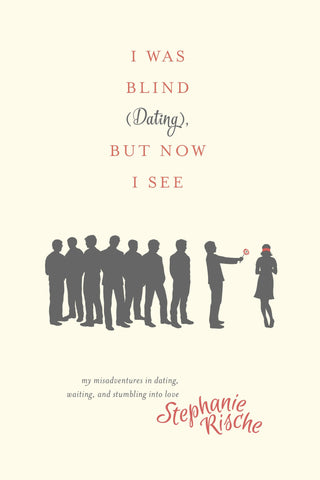 I was Blind (Dating) But Now I See
ISBN: 9789710095896
Weight: 0.35 kg
Description:
Eight setups. Eight awkward dates.
Eight things God tried to teach her along the way.
(Some of which she's still trying to figure out.)
Stephanie Rische was starting to feel invisible. All around her, her friends were getting married, and she found herself decidedly alone. Stephanie couldn't help but wonder if there was something broken in her―was she not pretty enough? Not fun enough? Not dateable enough (whatever that meant)? So she started praying in earnest for God to bring the right man into her life. And instead, He brought her matchmakers. Eight of them, to be precise.
Shipping and Delivery:
Products are shipped around 3-5 business days in Metro Manila, and 5-7 business days outside Metro Manila, upon payment confirmation.
Weekends and Holidays not included.