Hope in Times of Fear: The Resurrection and the Meaning of Easter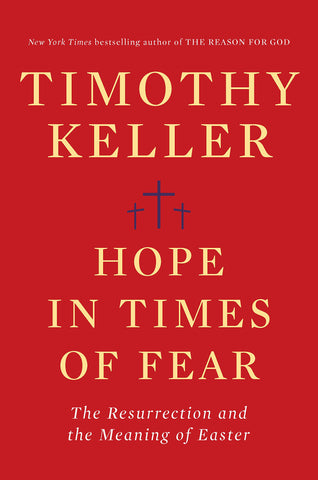 Hope in Times of Fear: The Resurrection and the Meaning of Easter
ISBN: 9780525560791
Weight: 0.45 kg
Description:
After experiencing profound grief caused by Jesus' death, nothing could have prepared his followers for the shock of his resurrection. They failed to recognize him---until Jesus encouraged them to see him as he truly is. Offering a fresh look at the Easter story, Keller will open
your
eyes to the presence of the risen Lord. 288 pages, hardcover from Viking.
Title:

 

Hope in Times of Fear: The Resurrection and the Meaning of Easter
By:

 

Timothy Keller
Format:

 

Hardcover
Number of Pages:

 

288
Vendor:

 

Viking
Publication Date:

 

2021

Dimensions:

 

9 X 6 (inches)
Weight:

 

16 ounces
ISBN:

 

0525560793
ISBN-13:

 

9780525560791
UPC:

 

9780525560791
Shipping and Delivery:
Products are shipped around 3-5 business days in Metro Manila, and 5-7 business days outside Metro Manila, upon payment confirmation.
Weekends and Holidays not included.