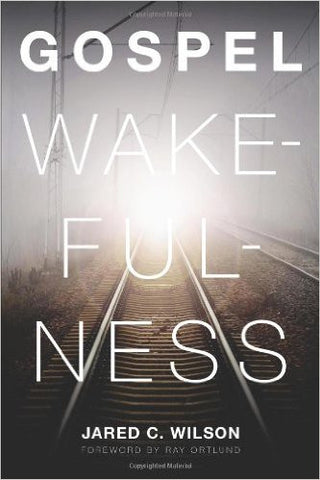 Gospel Wakefulness
ISBN: 9781433526367
Weight: 0.25 kg
Description:
Do you ever feel like your desire for God is waning? Are you numb to the routine of church? What does it mean to be truly awakened to the wonder of the gospel?
Jared Wilson contends that we must be regularly engaged and engaging others with the good news of the sacrificing, dying, rising, exalted person of Jesus Christ. Wilson reminds us of the death-proof, fail-proof King of kings who is before all things and in all things and holding all things together, and of the Spirit's power to quicken our hearts and captivate our imaginations. The message of Gospel Wakefulness will make numbness the exception (rather than the norm) and reawaken us to the multifaceted brilliance of the gospel.
Shipping and Delivery:
Products are shipped around 3-5 business days in Metro Manila, and 5-7 business days outside Metro Manila, upon payment confirmation.
Weekends and Holidays not included.