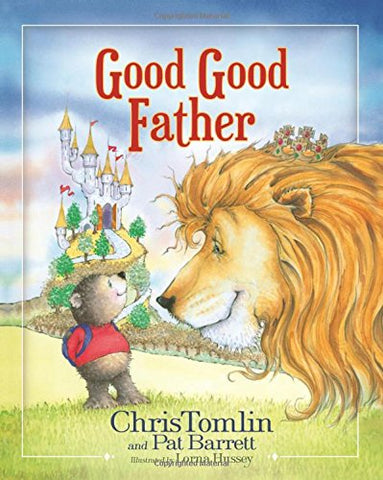 Good Good Father (Hardcover)
ISBN: 9780718086954
Weight: 0.363 kg
Description:
Grammy Award-winning music artist, Chris Tomlin, and Pat Barrett (Housefires),
team up to tell the story of a little bear named Tucker whose life and townspeople
are forever changed when they learn just how great the King's love is for them.
When Tucker's friends need help, he goes to see the King who lives in a castle where
the door is always open.
Tucker wants to take the perfect gift to the King in hopes he will be convinced to
help. Along the way, Tucker encounters a variety of humorous animals filled with
advice who leave him confused about what the King is like. He doubts whether the
King would be willing to help. Just as Tucker is ready to give up, he meets the King
who runs to him with open arms offering love, acceptance, and help.
Features:
• Hardcover
• With whimsical art created by Lorna Hussey, this precious story will leave
children, young and old, reassured that God is a good, good Father,
and they are loved by Him.
• Written by award-winning music artist Chris Tomlin.
Target Audience:
• 4 years and up
Shipping and Delivery:
Products are shipped around 3-5 business days in Metro Manila, and 5-7 business days outside Metro Manila, upon payment confirmation.
Weekends and Holidays not included.