God's Devil: The Incredible Story of How Satan's Rebellion Serves God'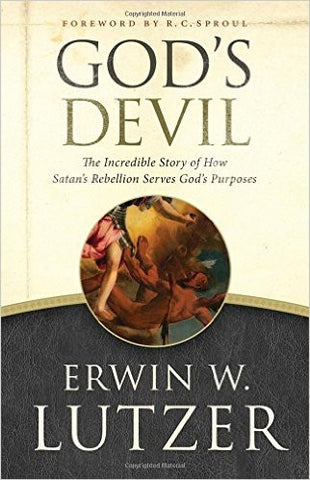 God's Devil: The Incredible Story of How Satan's Rebellion Serves God's Purposes
ISBN: 9780802413130
Weight: 0.36 kg
Description:
Many Christians are oblivious to the Devil and his schemes, and this is precisely the problem. If you don't know why you need to know about the Devil, then this book is especially for you.
In God's Devil, pastor and scholar Erwin W. Lutzer takes us to the corners of Scripture to which we seldom go. With surprising insights and potent quotes at every turn, God's Devil will:
Teach you how Satan fits into God's great plans for the world
Give you confidence in God's everlasting victory over Satan
Equip you to withstand Satan's schemes against you
Martin Luther once said, "Even the Devil is God's devil." So while this is a book about Satan, it is even more about God's sovereign power over him. Read it for comfort, read it for peace, and read it for strength.
Shipping and Delivery:
Products are shipped around 3-5 business days in Metro Manila, and 5-7 business days outside Metro Manila, upon payment confirmation.
Weekends and Holidays not included.