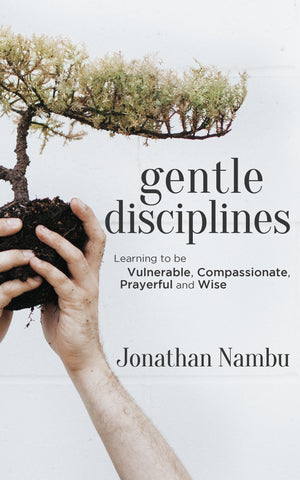 Gentle Disciplines
ISBN: 9789710097272
Weight: 0.175 kg
Description:
"As I grow older, I sense in myself a deepening desire to grow wiser and more compassionate. 
I long to take greater risks to become more vulnerable. 
I realize the need to develop practices that cultivate a deeper life of prayer."

Do you sense a desire to grow in compassion and wisdom?
Do you long to live a more open and more authentic life?
Do you want your prayer life to be richer and deeper?
In Gentle Disciplines, Jonathan Nambu -- husband, father, cancer survivor, missionary, and co-founder of Samaritana Transformation Ministries -- shares the lessons he has learned and is continuing to learn. Perhaps these lessons are for you as well. Use this book during your personal devotions, or take it with you during spiritual retreats or times of reflection.
Shipping and Delivery:
Products are shipped around 3-5 business days in Metro Manila, and 5-7 business days outside Metro Manila, upon payment confirmation.
Weekends and Holidays not included.