Foundations of Pentecostal Theology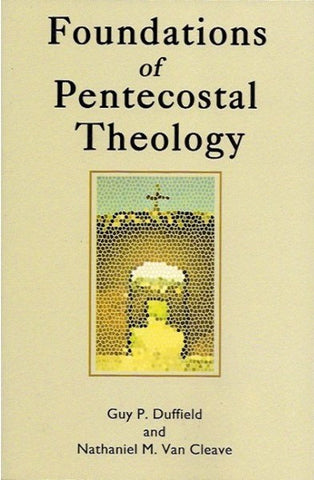 Foundations of Pentecostal Theology
ISBN: 9789715111911
Weight: 0.5 kg
Description:
In this volume, you will find thorough explanations of the fundamental doctrines of the Christian church, presented not as a theory, but as teaching to be believed and practiced. Those doctrines that are considered to be "distinctives" of the Pentecostal movement (Divine healing, the Baptism with the Holy Spirit, and spiritual gifts) are given more extensive treatment.

Co-authored by seasoned and trustworthy men who devoted their lives to scholarly study of the Word, systematic teaching, and expository preaching, this book provides an unmatched resource for all who seek to know sound doctrine that can be incorporated into life and ministry. 
Shipping and Delivery:
Products are shipped around 3-5 business days in Metro Manila, and 5-7 business days outside Metro Manila, upon payment confirmation.
Weekends and Holidays not included.