Experiencing the Passion of Christ (SALE ITEM)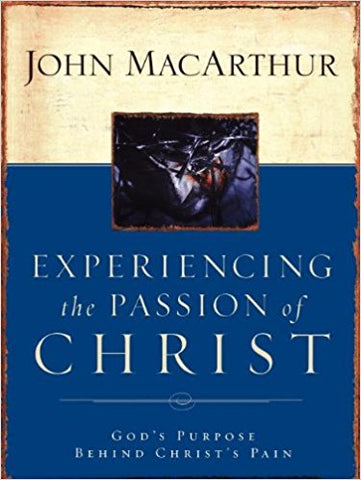 Experiencing the Passion of Christ (SALE ITEM)
ISBN: 9781418500009
Weight: 0.454 kg
Description:
*DISCLAIMER: Please note that this is a sale item and may have some slight dents, faded and folded paper and cover.
With the flood of questions and deep introspection that Mel Gibsons blockbuster movie, The Passion of the Christ, is creating, John MacArthur responds with a workbook that answers those deep, personal, and sincere questions. So many people know about Jesus, but they don't really understand why Jesus had to suffer and die. Experiencing the Passion of Christ will give you a front-row seat as Christ's life unfolds. You will be placed on the scene, confronted up close with the painful events of the cross, but you will also see the majestic glory found in "the rest of the story."
Shipping and Delivery:
Products are shipped around 3-5 business days in Metro Manila, and 5-7 business days outside Metro Manila, upon payment confirmation.
Weekends and Holidays not included.