Everywhere You Want to Be (SALE ITEM)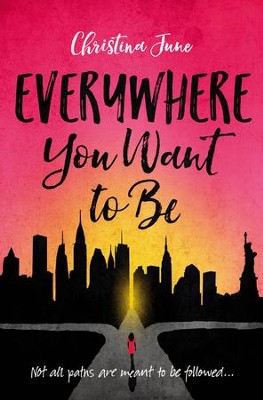 Everywhere You Want to Be (SALE ITEM)
ISBN: 9780310763338
Weight: 0.28 kg
Description:
Matilda Castillo has always done what she was told, and as a result, she watched her dreams of becoming a contemporary dancer slip away. So when Tilly gets a once-in-a-lifetime opportunity to spend the summer with a New York dance troupe, nothing can stop her from saying yes---not her mother, not her fears of the big city, not the other cutthroat dancers, and not the commitment she made to Georgetown University.
Armed with her vintage red sunglasses, Tilly gambles everything---including her mother's trust-on turning a summer job into a career. Along the way she meets new friends, and new enemies. Tilly isn't the only one desperate to dance, and fellow troupe member Sabrina Wolfrik intends to succeed at any cost. While attempting to dodge sabotage and blackmail attempts from Sabrina, Tilly can't help but fall in love with the city, especially since Paolo, a handsome musician from her past, is also calling New York home for the summer. Recommended for ages 13 years and older.
Product Information
Title:

 

Everywhere You Want to Be
By:

 

Christina June
Format:

 

Paperback
Number of Pages:

 

288
Vendor:

 

ZonderKidz
Publication Date:

 

2018

Dimensions:

 

8.40 X 5.50 (inches)
Weight:

 

10 ounces
ISBN:

 

0310763339
ISBN-13:

 

9780310763338
Ages:

 

13-16
Shipping and Delivery:
Products are shipped around 3-5 business days in Metro Manila, and 5-7 business days outside Metro Manila, upon payment confirmation.
Weekends and Holidays not included.