Everything You Need to Know about Homeschooling: A Comprehensive, Easy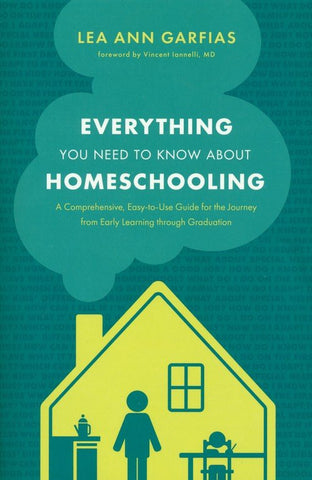 Everything You Need to Know about Homeschooling: A Comprehensive, Easy-to-Use Guide for the Journey from Early Learning through Graduation (OM)
ISBN: 9781496439048
Weight: 0.86 kg
Description:
In the wake of the COVID-19 pandemic, more families than ever before are considering or reevaluating homeschooling. Lea Ann Garfias, homeschooling mom of six and herself a homeschool graduate, has all the information you need to succeed. She guides you through your toughest questions, including:
Should I homeschool my kids? How do I get started? What books should I buy?

 


What do I do in the first day? The first year?
How do I know if my child is on track? If homeschooling is successful?
What do I teach in each subject at every age?
What is my own best way of teaching, and how can my child learn his own way?
What if my child has a learning disability?
What are the dangers of homeschooling, and how do I avoid them?
Will homeschooling help my family draw closer to God and to each other?
This complete reference guide will provide you with everything you need to successfully tackle homeschooling in your own style, filling your experience with confidence, grace, and the joy of learning.
Title:

 

Everything You Need to Know about Homeschooling: A Comprehensive, Easy-to-Use Guide for the Journey from Early Learning through Graduation
By:

 

Lea Ann Garfias
Format:

 

Paperback
Number of Pages:

 

640
Vendor:

 

Tyndale Momentum

Publication Date:

 

2021
Weight:

 

1 pound 9 ounces
ISBN:

 

149643904X
ISBN-13:

 

9781496439048
Stock No:

 

WW439048
Shipping and Delivery:
Products are shipped around 3-5 business days in Metro Manila, and 5-7 business days outside Metro Manila, upon payment confirmation.
Weekends and Holidays not included.