Emotionally Healthy Spirituality Day by Day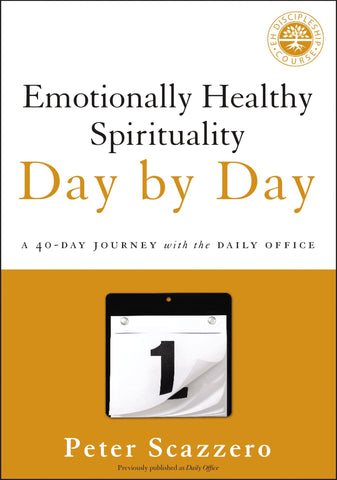 Emotionally Healthy Spirituality Day by Day
ISBN: 9789710098200
Weight: 0.135 kg
Description:
In this groundbreaking devotional book, Peter Scazzero introduces the ancient spiritual discipline of the Daily Office. The basic premise of the Daily Office is simple: We need to intentionally stop to be with God more than once a day so that practicing the presence of God becomes real in our lives.
Each of the themes in this eight-week devotional is based on a chapter from the bestselling book Emotionally Healthy Spiritually—although you don't have to have read the book to benefit from these devotions. Each day offers two devotional times—Morning/Midday and Midday/Evening—where each pause can last from five to twenty minutes.
Emotionally Healthy Spirituality Day by Day also serves as a companion to the Emotionally Healthy Spirituality Day by Day (EHS) book and the EHS Course (a DVD curriculum)
Shipping and Delivery:
Products are shipped around 3-5 business days in Metro Manila, and 5-7 business days outside Metro Manila, upon payment confirmation.
Weekends and Holidays not included.
Related products