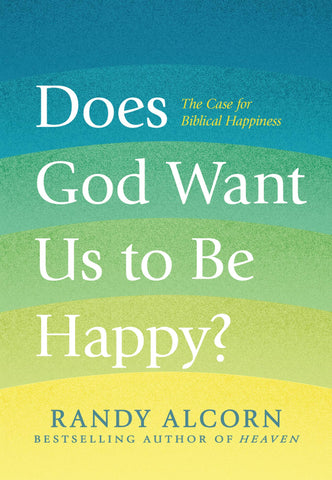 Does God Want Us to Be Happy?: The Case for Biblical Happiness
ISBN: 9781496432575
Weight: 0.227 kg
Description:
What if we were wired for happiness?
If you were to ask a room full of people about how God wants us to live, you'd likely get a wide range of answers.
Some people would say he wants us to be holy. Others might claim he wants us to love people and stand up for peace and justice. But chances are, you wouldn't hear anyone say, "God wants us to be happy." We all want to be happy, but we may feel guilty for this longing. Isn't it selfish to pursue happiness? Isn't it more spiritual to frown than to smile?
In a world full of brokenness, is happiness a worthy pursuit? For those seeking to follow Jesus, should this quest be written off as superficial and unspiritual?
In 
Does God Want Us to Be Happy?
, 
New York Times
 bestselling author Randy Alcorn offers a collection of short, easy readings on one of life's biggest questions. As he explores what happiness is and how we attain it, Alcorn provides wisdom, insight, and scriptural proof that God not only wants us to be happy―he commands it!
(Adapted from the trade book 
Happiness
.)
Shipping and Delivery:
Products are shipped around 3-5 business days in Metro Manila, and 5-7 business days outside Metro Manila, upon payment confirmation.
Weekends and Holidays not included.