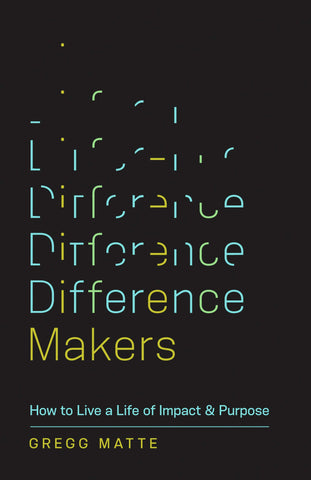 Difference Makers: How to Live a Life of Impact and Purpose (SALE ITEM)
ISBN: 9781535951166
Weight: 0.2 kg
Description:
Have you ever wondered if you were made for more?
 
What is our purpose in this life? Can we really make a difference? Pastor and author Gregg Matte believes we can.
 
You were made for more than watching. You have a history-changing, difference-making, life-giving, Spirit-empowered legacy to leave. As Jesus works deeply in you and clearly through you, you will be a difference maker.
 
The first step to being a difference maker is having a difference made in you. Once God has made the gospel difference in your life, you will be ready to go in His name and play your part in changing the world. Are you ready to jump in? Are you ready to make the Difference Maker Declaration?
Product Information
Title:

 

Difference Makers: How to Live a Life of Impact and Purpose
By:

 

Gregg Matte
Format:

 

Paperback
Number of Pages:

 

192
Vendor:

 

B&H Books
Publication Date:

 

2019

Dimensions:

 

8.5 X 5.5 X .48 (inches)
Weight:

 

7 ounces
ISBN:

 

1535951168
ISBN-13:

 

9781535951166
Shipping and Delivery:
Products are shipped around 3-5 business days in Metro Manila, and 5-7 business days outside Metro Manila, upon payment confirmation.
Weekends and Holidays not included.