Culture Shock: A Biblical Response to Today's Most Divisive Issues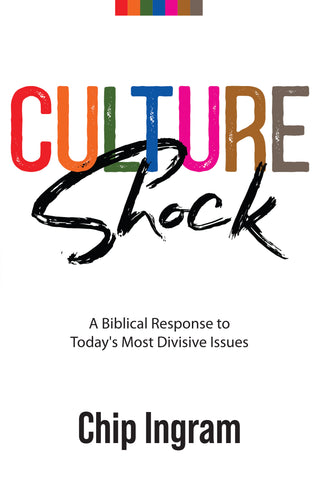 Culture Shock: A Biblical Response to Today's Most Divisive Issues
ISBN: 9789710099399
Weight: 0.35 kg
Description:
Culture Shock is an instructional book about divisive issues Christians don't normally discuss. It presents the presuppositions of both sides of issues and report research and statistics in context, to encourage open and respectful discussions among followers of Christ.
We live in a reactionary culture where divisive issues arise, people on either side throw stones, and everyone ends up more entrenched in their opinions rather than reaching common ground—or even exhibiting common courtesy! If there ever was a time for Christians to understand and communicate God's truth about controversial and polarizing issues, it is now. Believers must develop convictions based on research, reason,
and Biblical truth—and be able (and willing) to communicate these convictions with a love and respect that reflects God's own heart. In Culture Shock, bestselling author, pastor, and radio personality Chip Ingram shows you how to bring light rather than heat to the most controversial issues of our day. Covering topics such as right and wrong, sex, homosexuality, abortion, politics, and the environment, Culture Shock is your must-have guidebook to replacing reactionary hate with revolutionary love.
Shipping and Delivery:
Products are shipped around 3-5 business days in Metro Manila, and 5-7 business days outside Metro Manila, upon payment confirmation.
Weekends and Holidays not included.
Related products