Soul Care: Prayers, Scriptures, and Spiritual Practices for When You N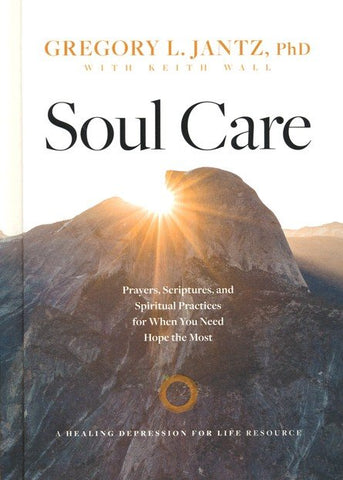 Soul Care: Prayers, Scriptures, and Spiritual Practices for When You Need Hope the Most (OM)
ISBN: 9781496434661
Weight: 0.24 kg
Description:
Are the challenges of life leaving you anxious? Worried? Sad? You're not alone.
We live in stressful and uncertain times, leaving many of us feeling overwhelmed and overcome. Soul Care by Dr. Gregory Jantz, mental health expert and author of Healing Depression for Life, is a healing collection of inspirational quotes, Scriptures, and prayers to help you or a friend get through times of emotional turmoil.
Whether this book is for you or for someone you care about, Soul Care is a calming and comforting resource to help cultivate a healthy, faith-filled emotional life.
Title:

 

Soul Care: Prayer, Scriptures and Spiritual Practices for When You Need Hope the Most
By:

 

Gregory L. Jantz Ph.D.
Format:

 

Hardcover
Number of Pages:

 

128
Vendor:

 

Tyndale House

Publication Date:

 

2019
Weight:

 

7 ounces
ISBN:

 

1496434668
ISBN-13:

 

9781496434661
Stock No:

 

WW434667
Shipping and Delivery:
Products are shipped around 3-5 business days in Metro Manila, and 5-7 business days outside Metro Manila, upon payment confirmation.
Weekends and Holidays not included.