Justified by Faith Alone (SALE ITEM)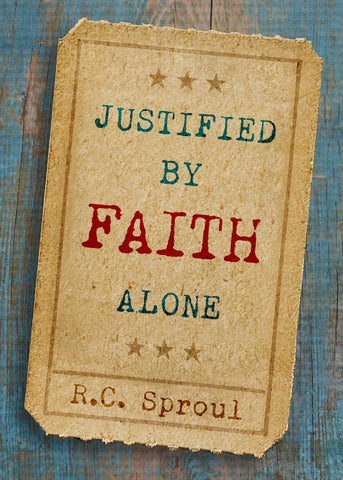 Justified by Faith Alone (SALE ITEM)
ISBN: 9789710097173
Weight: 0.07 kg
Description:
*DISCLAIMER: Please note that this is a sale item and may have some slight dents, faded and folded paper and cover.
Luther said that the doctrine of justification by faith alone is "the article upon which the church stands or falls." R. C. Sproul follows Luther's lead in his concise and compelling work, now repackaged and republished. Justified by Faith Alone surveys the main tenets
of the doctrine of justification in Roman Catholicism and evangelicalism. Sproul is careful to accurately represent Catholic beliefs and observes that while both traditions agree that faith is necessary for justification, the difference lies in whether faith alone is sufficient. He explores problems with the Catholic doctrine and champions the sole sufficiency of Christ for our salvation.
Effective and engaging, Sproul does not shy away from difficult theological terms and ideas, but capably guides readers through this famous doctrinal dispute. To those who decry the doctrines of imputation and justification by faith alone as "legal fiction", Sproul warns that nothing less than the central message of the gospel is at stake.
Shipping and Delivery:
Products are shipped around 3-5 business days in Metro Manila, and 5-7 business days outside Metro Manila, upon payment confirmation.
Weekends and Holidays not included.