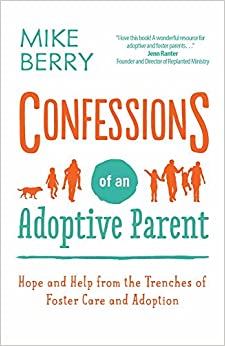 Confessions of an Adoptive Parent: Hope and Help from the Trenches of Foster Care and Adoption (SALE ITEM)
ISBN: 9780736970839
Weight: 0.23 kg
Description:
*DISCLAIMER: Please note that this is a sale item and may have some slight dents, faded and folded paper and cover.
Adopting or fostering a child brings its own unique set of challenges only another parent facing the same uphill climb could possibly understand. From parenting children with traumatic pasts, to dealing with attachment issues, to raising a child with special needs, it can sometimes be a struggle just getting through the day.

Mike Berry knows the loneliness and isolation you can easily feel in your particular parenting role—because he's been there. He's still there, and he wants to give you the hope and encouragement you so desperately need.

There are plenty of how-to guides out there on parenting, but this one-of-a-kind book is specifically designed to address your needs as a parent of an adopted or foster child. With a refreshing dose of honesty, empathy, and care, you'll discover you are definitely not alone on your journey and God has a very special plan for you and your family.
Shipping and Delivery:
Products are shipped around 3-5 business days in Metro Manila, and 5-7 business days outside Metro Manila, upon payment confirmation.
Weekends and Holidays not included.