Christologies, Cultures, and Religions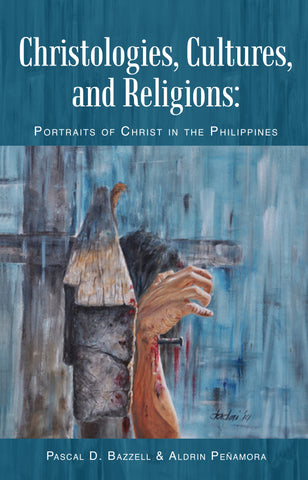 Christologies, Cultures, and Religions
ISBN: 9789710095209
Weight: 0.3 kg
Description:
"Christ is the center of our faith and practice. Yet expressions of our faith and practice have many forms, for they are rooted in our diverse understandings of who Christ is, emerging from and shaped by our historical, social, and cultural embeddedness. Using Christological lenses, the authors grapple with many issues vital in the Philippines...describing the many ways Christ is relevant in our respective contexts, and calling Christians around the world to know and follow Christ deeply in their own."
Bishop Efraim Tendero, Secretary General of the World Evangelical Alliance

Papers presented at the First Theological Forum of Mindanao (2014) Inter-religious and inter-cultural perspectives on how we view and understand Christ. 
Contributors:
Victor Aguilan
Herbert T. Ale
Mariano C. Apilado
Pascal D. Bazzell
Lee Joseph Custodio
José M. de Mesa
Edgar B. Ebojo
Eleazar S. Fernandez (Foreword)
Omar Abu Khalil
Melba P. Maggay (Epilogue)
Muriel Orevillo-Montenegro
Aldrin M. Peñamora
Brian Powell
Chiu Eng Tan
Rico Villanueva
Emo Yango

Edited by Pascal Bazzell and Aldrin Peñamora.
Shipping and Delivery:
Products are shipped around 3-5 business days in Metro Manila, and 5-7 business days outside Metro Manila, upon payment confirmation.
Weekends and Holidays not included.
Related products