Christians in the Age of Outrage: How to Bring Our Best When the World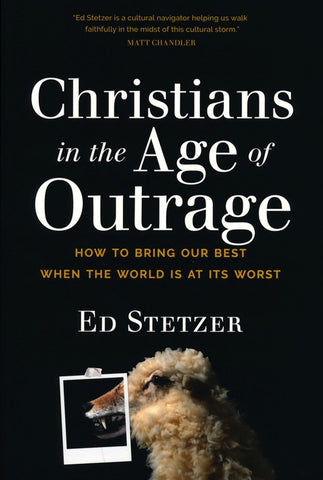 Christians in the Age of Outrage: How to Bring Our Best When the World Is at Its Worst (OM)
ISBN: 9781496433626
Weight: 0.34 kg
Description:
Contemporary media often portrays the Christian faith as hypocritical, self-interested, and politically driven. How can believers counter these images and better serve Christ? In this groundbreaking analysis, Stetzer draws on the latest research to offer a commonsense understanding of the cultural currents of our time—and challenges Christians to live in a way that honors God.
Title:

 

Christians in the Age of Outrage: How to Bring Our Best When the World Is at Its Worst
By:

 

Ed Stetzer
Format:

 

Paperback
Number of Pages:

 

288
Vendor:

 

Tyndale House

Publication Date:

 

2018
Weight:

 

12 ounces
ISBN:

 

1496433629
ISBN-13:

 

9781496433626
Stock No:

 

WW433621
Shipping and Delivery:
Products are shipped around 3-5 business days in Metro Manila, and 5-7 business days outside Metro Manila, upon payment confirmation.
Weekends and Holidays not included.