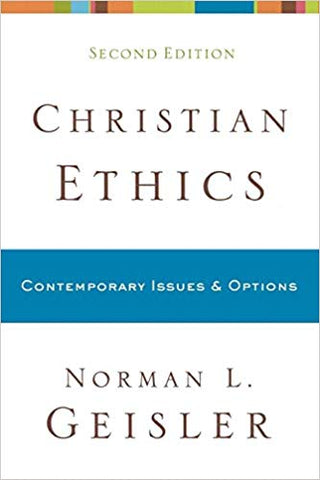 Christian Ethics: Contemporary Issues and Options
ISBN: 9780801038792
Weight: 0.771 kg
Description:
In this thorough update of a classic textbook, noted Christian thinker Norman Geisler evaluates contemporary ethical options (such as antinomianism, situation ethics, and legalism) and pressing issues of the day (such as euthanasia, homosexuality, and divorce) from a biblical perspective. The second edition is significantly expanded and updated, with new material and charts throughout the book. There are new chapters on animal rights, sexual ethics, and the biblical basis for ethical decisions, as well as four new appendixes addressing drugs, gambling, pornography, and birth control. The author has significantly updated his discussion of abortion, biomedical ethics, war, and ecology and has expanded the selected readings, bibliography, and glossary.
Shipping and Delivery:
Products are shipped around 3-5 business days in Metro Manila, and 5-7 business days outside Metro Manila, upon payment confirmation.
Weekends and Holidays not included.
Related products