Building Your Band of Brothers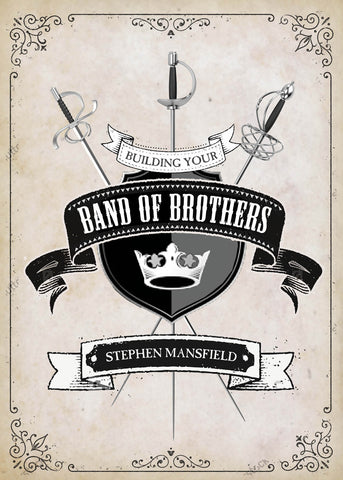 Building Your Band of Brothers
ISBN: 9789710096756
Weight: 0.11 kg
Description:
In this powerful book, Stephen Mansfield asks men to consider how their lives differ from those of their ancestors. In earlier ages, men lived in close community and knew what it meant to have vital connections to other men.
It is not the same today. Most men live in isolation. They walk alone, without meaningful connection to other men and without help in becoming the men they are called to be.
The result? Male suicide rates are soaring. Male confusion about gender roles is spreading. Discouragement about what it means to be a man is rising.
Yet change is possible! In this exciting, easy-to-read book, bestselling author Stephen Mansfield teaches men how to build the band of brothers that will help them overcome their weakness and achieve noble manhood with the help of their band of brothers.
In Building Your Band of Brothers, you will find a blueprint for becoming the man you are meant to be!
Shipping and Delivery:
Products are shipped around 3-5 business days in Metro Manila, and 5-7 business days outside Metro Manila, upon payment confirmation.
Weekends and Holidays not included.